Sandy Moll
Member
Sandy has 25 years' experience in the banking industry. She's guided six financial institutions through acquisitions, lead 10 system conversions, participated in systems development projects, worked with Consent Orders as well as all of the everyday needs in all areas of institutions.
Sandy's specialties are relationship building, sales, operations, lending, problem assets, liquidity management, risk systems, profit improvement and process efficiencies. Known as a visionary and exceptional leader, Sandy has authored many articles (including articles for FORBES) and is a sought after speaker across the country.
Sheba Evans
Member
Sheba has worked in various areas of banks for the last 13 years. The primary focus has been with loans. She has sat on loan committees and also worked with problem loans. She has worked with the Credit Analysis Departments. She has attended Compliance School and taken several other banking courses. She has been the go to person when someone needs help or something needs to be done quickly. She is very detailed and conscious about her work.
Bruce Vance, CPA
Member
Mr. Vance is a Certified Public Accountant with over 35 years of experience in financial institution management, audit, regulation and consulting. Mr. Vance has worked with Advanced Bank Solutions since its inception in 2009 specializing in loan review, internal audit, and problem institution resolution. In addition, Mr. Vance has experience as an independent financial institution consultant, a chief financial officer, a director of internal audit, and a Federal regulatory examiner. Mr. Vance is a graduate of Pittsburg State University.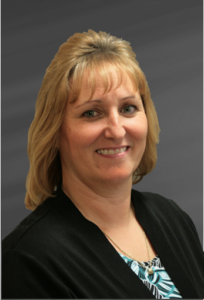 Sharon Neugebauer
Member
Sharon has over 20 years' experience in the financial services industry – banking, mortgage and finance companies. Working various areas of banking with a heavy focus on operations has given Sharon a great insight into how all areas fit together to serve a common goal. As a leader Sharon implemented technology solutions, processes and consolidations to streamline and improve efficiencies and lower risk while understanding the people side of each organization. Her leadership helps the team stay focused on the end goal. Sharon's ability to understand how all of the pieces fit together, understand the people impact and ability to find solutions to problems is her biggest asset.